BUSINESS
6 Common Cloud Storage Mistakes and How to Avoid Them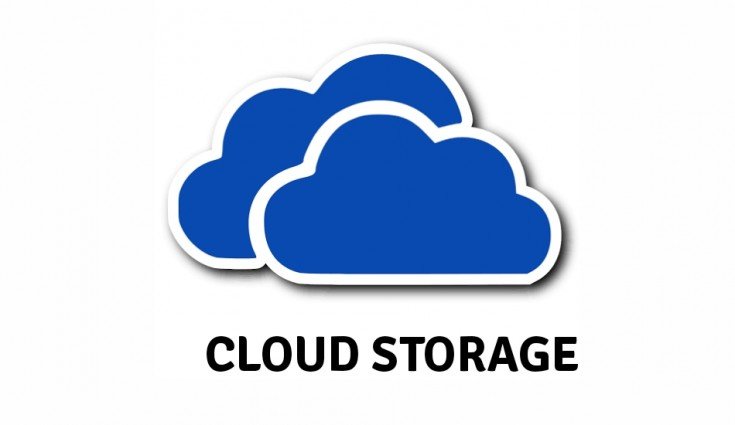 By the year 2020, which has come and gone (and we're pretty sure no one will ever forget it), 78 percent of businesses will have started using cloud storage for their data and computing needs.
If you look at the popularity of cloud storage a mere 7 years ago, only 37 percent of businesses saw its value. This says a lot about how reliable cloud storage is as a business medium. But what about cloud storage mistakes? Is it possible that the cloud has flaws of its own?
When it comes to human error, there's always room for vulnerability. Here are the most common cloud storage mishaps to avoid to keep your data safe.
Cloud Storage Mistakes to Avoid: Not Choosing the Right Features
The world of cloud storage is vast, and naturally, it can seem overwhelming when you're first establishing your cloud computing needs as a business. But one of the most common errors you want to avoid is not diversifying how you store your business data.
With so many cloud features available, how do you decide what's best? Basically, it boils down to what your business needs. Here are some of the top features to think about when outlining your cloud storage system:
Versioning — all previous versions of a single document can be stored on the cloud, and recalled whenever you need
Auto-syncing — this allows you to sync systems like OneDrive, iCloud, and Dropbox so you can transfer and access files in all locations
Storage capacity — you want to think about how much you're able to store in one place, so pick a system that offers your business enough gigabytes
Remember that the last thing you want to do is sell your business short on storage space because you don't want to spend the money on storage premiums.
Cloud storage space is variable, so there are plenty of options to choose from to suit your business budget. Don't forget to account for business growth and the need for extra storage down the line, as well as the best possible network support.
Failure to Back-Up to a Hard Drive
Don't make the mistake of thinking that cloud syncing is the same thing as backing up your data. Syncing is merely a function that either deletes or copies files. You want to accommodate a database that is always changing, this is why backup is so important.
Hard drive backup is a way of permanently saving all of the changes that take place on your database. It also saves all of your files to a single storage location. While it may seem redundant to save your data in the cloud, as well as hard copy files, you never know when your hard-drive storage could save your bacon!
Neglecting Your Maintenance and Security Checks
While cloud storage is the most secure and convenient way to store data today, it's not completely impenetrable or prone to failure. Cloud storage is not static either, this means that it's always changing, or subject to change.
This is why you want to keep up with cloud maintenance tasks to ensure that your system is always running as it should. As well as routine security checks to ensure that your data is safe. It's best to outsource these tasks to a cloud management company with the right expertise.
Choosing an Inferior Bandwidth Capability
The key to your cloud storage maintenance, safety, and function is connectivity. You have to have a good internet connection at all times. And this boils down to the bandwidth your business operates on.
At the end of the day, poor bandwidth capability slows down your connectivity and affects your experience when trying to access your data. When choosing your cloud storage capabilities, always remember to consider business bandwidth and whether it can support your storage needs.
Not Fully Understanding the Cloud Security Landscape
Yes, the cloud is a safe place to store your data. But when you adopt and implement any form of new technology within your business, you become vulnerable to new risks. One of the most common errors among business owners is not understanding the type of security that the cloud needs.
These are the mistakes you want to avoid:
Broad permissions — not everyone in your business should have access to broad permissions, only those that need it, and always use multi-factor authentication
Misconfiguration of storage — you want to use encryption on all your data, whenever you can, even the data that you're not actively using
Firewalls aren't enough — firewall protection was once all you needed to protect data, but not anymore
If you really want to protect your data, make sure to use efficient perimeter protection. What does this involve? Patch management and web applications firewalls. This is where regular security scans and checks are also important.
Failure to Implement Multifactor Authentication
You always want to create individual accounts for all your admins on the cloud. As well as those with role-based access. But this is just the first step in securing access to the cloud.
The next step is to implement multi-factor authentication (MFA) for all administrative accounts, too. This is, essentially, a much-needed additional layer of security. So, while most employees will need a username and password to access the cloud, they should also use a random code.
This code could be generated by a USB security key or hardware key fob, or even a smartphone for example. This way you have peace of mind that only the right people can access your data.
Is Technology Your Passion?
While these cloud storage mistakes are common, they are easy to avoid. All it takes is a little expert know-how on how to choose the best cloud applications for your business, and how to bolster your security. If you don't have this type of expertise in your team, then outsourcing your cloud database management is best.
If you have a passion for all things technology, you don't want to miss out on this site. Explore for articles, tips, and news on tech trends, reviews, and so much more.