The health community has advised people over time to strive for a fit and healthy body. It is not surprising as optimum fitness goals is essential to good health – both mental and physical. It reduces one's chances of many diseases and keeps all vital body organs working at full capacity.
As a result, having and setting your fitness goal is essential on many accounts. It encourages you to stretch your limit, holds one accountable, and guides you through temporary discomfort for everlasting reward. Fitness goal is vital to everyone, no matter the fitness level.
However, it takes more than willpower and focus before one can fulfill the fitness goals. Figuring out tips to achieve your fitness goals can go a long way in keeping you on the path to success for such plans.
As a result, here are six ways to achieve and find success with your fitness goal:
1. Make Your Goals Realistic and Specific
In setting your fitness goals, ensure you know what you want to achieve. While it is good to be ambitious, you should not make it so high that achieving it will be impossible. Such will only end up discouraging you in the long run.
As a result, it is wrong to set your goal as: I intend to lose weight.
On the other hand, make it specific so that you have something to work toward. A recommended and specific goal will be: I intend to lose 12 pounds by mid-July. I hope to achieve this by sticking to my exercise plan and exercising 30 minutes daily.
Write down such goals and paste them in a place where you will see them regularly. When your goals are specific, achieving it will be easy.
Read more : Fitness Software
2. Avoid Procrastination
It takes significant commitment to stick to your fitness goals, so it is normal to skip a workout class or fail to keep to a diet plan occasionally. However, skipping such should not happen twice in a row. You can only achieve your fitness goals with consistency, and little effort counts.
Even if you are too busy at times, you can make exercise part of your day. Taking every opportunity to walk, use the stairs, ride a bicycle to the grocery store, etc., will allow you to get the recommended hours of exercise per day.
Your commitment to the goal matters a lot, and it is better to try and squeeze the workout into your day than not achieving anything.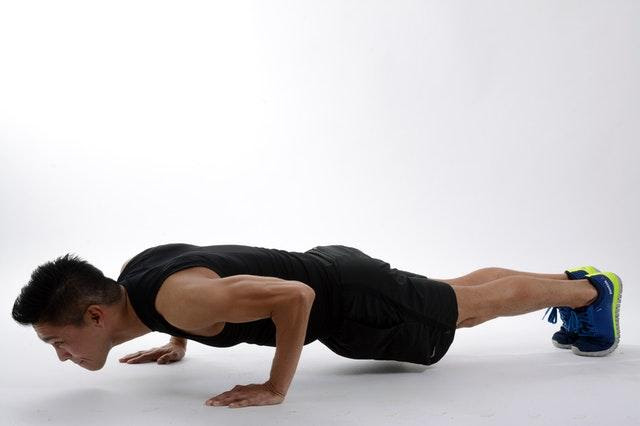 3. Boost Your Fluid Intake
The more intense you workout, the more you sweat, which increases fluid loss. As a result, you need to replace such lost fluids via optimum intake of fluids. It can be water or energy drinks that contain the right minerals to hydrate and maintain your body's fluid level.
If you are confused about the perfect water level to take, divide your current body weight into two. The value you get is the number of ounces you need to consume every day to keep your hydration level up. As a result, a 180 pounds woman needs nothing less than 90 ounces of water every day.
4. Don't Skip Sleep
Many of the magic of losing weight and burning fat happens when sleeping. This makes sleep an essential part of your workout effort. However, due to stress, anxiety, and other factors, many people do not prioritize sleep. Yet, getting at least eight hours of sleep every day can help you achieve your fitness goals.
As a result, make sleep a priority, as it will go a long way to help you lose weight. Even research has revealed that getting a deep night's sleep will reduce overeating and staying hungry in the day. This increases your chances of burning fat.
5. Listen to Your Body
When you consider the genetic makeup, age, activity level, and others, our body differs, so what works for one person might not work for another.
With the above in mind, your body might respond well to resistance training, while your wife might need strength training to achieve her fitness goal.
As you progress, ensure to watch how your body responds. Learning what works for your body will produce results faster. Even if you sustain an injury during the workout, you can contact the orthopaedic doctor in Dubai for treatment.
6. Stick to a Workout Program that You Like
Your fitness program will be fun as long as you stick to an activity you are passionate about. There are varieties of fitness programs you can choose from. You can consider a fitness center, a community gym, or buy personal gym equipment for your house. Whatever you do, ensure you include strength training, high-intensity training, and cardio.
To burn fat faster and build strength, you need strength training.
Your cardiovascular muscle will benefit immensely from cardio training
High-intensity interval training is ideal for days when you don't have much time for exercise.
In addition to the above, it is good to have at least 3o minutes of trekking every day. On discovering an activity that resonates with you, stick to it for your goal.
Conclusion
Achieving your fitness goal will not come on a platter of gold. With determination and the tips in this article, you can equip yourself with what you need to meet and fulfill your fitness goals.