Tech
Best place of tv aerial installation for better connection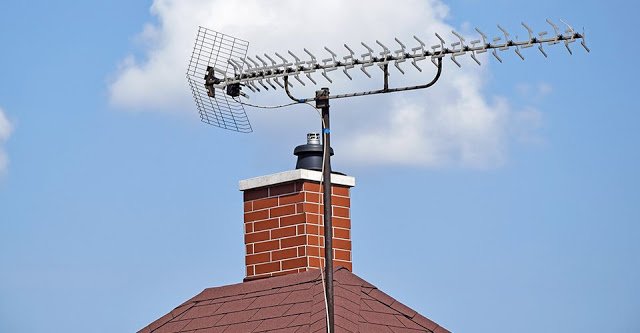 TV is a device that covers audio and video output. Now, as an entertainment or educational purpose, TV has taken an important part. We can be connected with the world through TV, no matter what place we are in now. But that would be problematic if we don't know about tv aerial installation process because the proper direction is must need for a clear broadcasting connection between TV and Satellite.
Experts of this field know more about where to place aerial and which direction. Here we will talk about that process from experts, so stay with us through this article.
Where to install tv aerial?

We must bear in mind that tv aerial capture signals from satellite or broadcasting towers. The clear is signal, the better broadcasting of tv program. So, this is important to have no obstacle in the road of the aerial. Perfect place for aerial installation bellowed.
Rooftop: Top of your house is an obstacle-free area. And this is also safe for children and old members of your home. The roof is in the open sky, so the signal from the satellite or broadcasting tower will be captured easily. So, try to install aerial in the rooftop of your house. It will give you the perfect transmitting of tv broadcasts.
And also, hire an expert for proper installation because you don't know about the signal transmission direction. So, you can't find the route. Without proper signals, you can't watch Television clear and smooth. The transmission of the program will become unclear and noisy. An expert can find out the appropriate route and set the aerial direct to satellite or broadcasting tower. Learn more
Higher from the land: The taller of the aerial will capture batter reception. And no obstacle will be bothering the performance of the Television program. It is an essential part of the clear broadcasting of our favorite channel. The technical part of TV broadcasting is they use radio waves for channel broadcasting. So, if we can't catch them, then we will fail to see the Television. So higher placement is matters.
Indoor: You can install your aerial to your indoor capacity. But here you have to follow some instructions for a better connection. Try to place the antenna in front of the window because of the signal that coming from the satellite or broadcasting tower will go directly to the aerial. Keep the place metal-free where your aerial is situated. Metals will cause signal capturing problem for aerial.
We place tv aerial on our rooftop but can install any place we want. But We have to find out the best place for fresh signal transmission. Don't try to establish a TV aerial without an expert because you can't find a proper signal placement.
For that, your Television will not be able to give you the appropriate transmission of your desire program. So, before the installation of a Television aerial hire an expert. And give yourself a popcorn packet and sit on your sofa. And see the incredible picture output of your Television.
Read more about this Blog.