Tech
KineMaster- Video Editor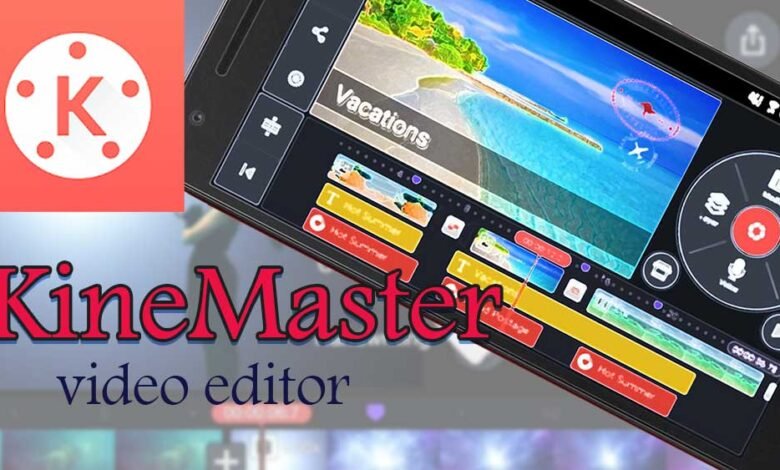 Hi!! Do you love to edit your videos by adding some creative or some unique features of yours to the video? Or do you like a present a fantastic video to loved ones or friends? A video that fills their hearts with joy and happiness? Moreover, do you like to edit the videos without taking much effort but in a nice way using your mobile. Numerous video editing apps are there for Laptops and PCs. But, lack of smartphones. No need to worry now. Because, my friends, here is the best video editing app that you must have on your smartphone. That is the app KineMaster. also check the text editor
What is KineMaster?
KineMaster. The powerful video editing app developed especially for your Android smartphones. You can have this app in your Android Tablet and even on the Chromebook also. The KineMaster app is one of the best video editing tools. And it bundled with so many unique characteristics. With the help of this platform you can edit your videos as well you can share it with others.
If you need to have a high-quality video by adding the exact thing in your mind to the video then, this is the best option for you to follow. Watch videos created using KineMaster on your Android TV BOX. Use Filelinked to share your videos with Android TV easily.
As you can have this nice tool in your smartphones you can engage in video editing and anywhere at any time when you need it. Quite simple and is very easy to use.
Is KineMaster Free?
Yes. The app is free to use. But if you want to experience some more incredible features then you can go for the premium version. That doesn't say the free version lacks incredible features. The Free version also bundled with so many powerful and amazing tools to give a fantastic experience of video editing. Hence, my friends download this cool app in your Android Smartphone and relish the happiness of video editing in a new way. If satisfied with the app you can move on to the premium version.
Attributes of KineMaster
KineMaster is a video editing app that gives the users an incredible number of editing tools. All these tools definitely will help you to create a nice video as you desire. Let's have a gaze at some of the tools equipped with the app.
At first, I would like to say that the app is supporting multiple layers of videos, audios, texts, images, stickers, special effects, and also handwriting too.
Bundled with numerous adjustment tools including Color adjustments to create a nice video background and environments.
The app is more useful in trimming your videos. It provides you with superb trimming options. Can trim your videos exactly as you wish. Moreover, can do other basic editing tools like cropping, splicing too very effectively here.
You can add additional elements to your video like background music, voice-overs. voice changers, music, clip graphics, stickers, fonts, transitions, and much more to make your video outstanding.
Possible to add different color filters.
The real-time recording option is another amazing tool available here. You can edit your video or even audio while recording it. No need to wait until the recording ends.
Speed controlling and slow-motion effects are available there.
The above are only a few tools and options you can relish if you own this nice app KineMaster. But there are many other advantages. Own KineMaster and enjoy every trait in creating a super-quality attractive video. You can use the Play Store or any other app store like AC Market to install this app on your Android device.