Freelance Fashion Designers and UX Content Writers are Working Remote During the COVID Pandemic
Since the beginning of the COVID-19 pandemic, many people have turned their day jobs into freelance or remote working options. Some by choice, while others not so much. Even though it is an unfortunate event that has taken over the world by storm, the silver lining is that many of those who lost their jobs or were put on fewer hours have had the opportunity to harness the benefits of freelancing.
According to the FreelanceUK website, there are many positive aspects of taking on work as a freelancer, not to mention the obvious one which is just about anyone can do it from the comfort of their own home. We look at these benefits and more below.
5 Great Benefits of Becoming A Freelancer
Enjoy the Flexibility
A major benefit of becoming a freelance worker is undoubtedly the flexibility and freedom that comes with it. Some parents who were once working full day jobs and had children, can now spend time with them while working at home, and not have to hire a childminder while they go off to work. Many of the stresses of working life come with trying to attain a work-life balance.
Some may get it right but not everyone can, and this can lead to health problems such as burnout and chronic stress, click here to read about this. Many can indirectly suffer from chronic aches and pains in their body, hypertension, and even digestive issues. Working as a freelancer can help bring back this much-needed balance and you have more time to take care of yourself as well as your family.
The Financial Benefits
Working as a full-time employee requires you to work your backside off and possibly get a salary increase after one year if you are lucky. But working as an outworker enables you to charge clients the prices you want to, and you can hike the price up within a few weeks or months and charge different rates for different projects, which if done right, you can earn more than you would have as a full-time employee.
If you are an expert in your field, you can charge more than the average rates and get the financial benefits you deserve. Another great financial benefit is you will be running as a limited company and be taxed far less, without any additional deductions being taken off your "salary": https://companieshouse.blog.gov.uk/2018/05/15/what-does-it-mean-to-be-a-limited-company/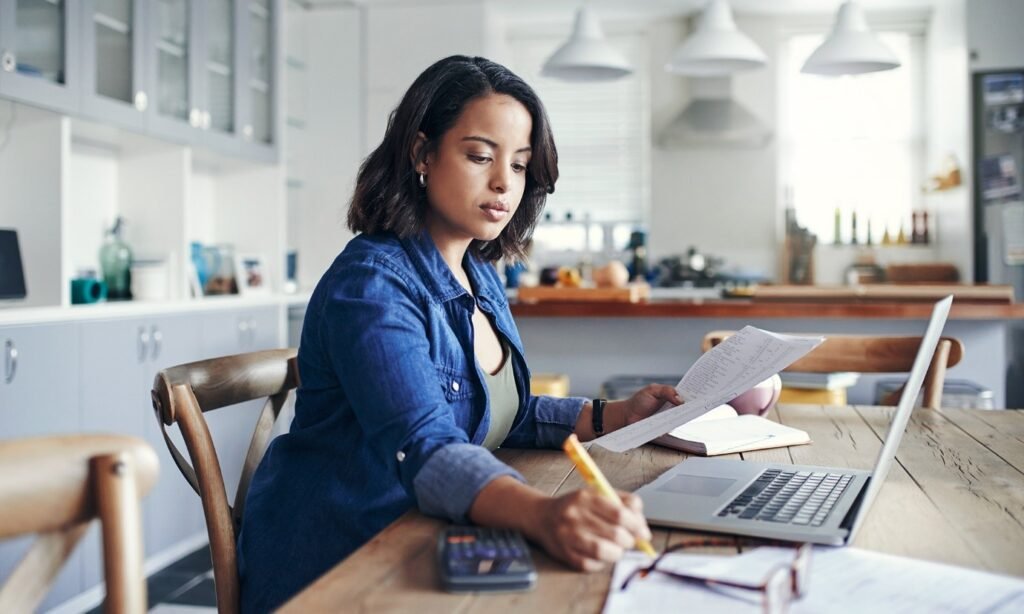 You Can Learn on The Go
While working from home or in your own rented space or co-working venues, you have more time to upskill yourself. The world is literally your oyster, and many people have left their day jobs to pursue the things that they are most passionate about and had only ever undertaken as a side project or a hobby.
Accountants have gone to become teachers, graphic designers have gone to become UX content writers, and so on. You can even become a UK freelance clothing designer without batting an eyelid. Of course, you will need to initially put in the hard work to get qualified through a certified online course or a fashion college, but the good news is, with a little effort, it can be done and you can finally get paid for the work you enjoy the most.
You Are Your Boss
Once you become an outworking you will be running your own business, and besides expanding your skills and abilities, you can choose the niche to work with. You are not confined to only one niche or job, you can expand in whichever direction you choose. You will become your boss and not have to work for anyone.
You will be making all the primary decisions and once your business picks up you can hire other freelancers to join you as projects increase over time. It is a liberating experience!
Another great benefit is you do not need to commute and spend copious amounts of money on fuel or public transport. Even though many have taken the COVID-19 pandemic as a glitch, others have found comfort in it.
Also Watch One Piece Filler and you will like the list