Tech
How to Cheat at Making Video Ad and Get Away with It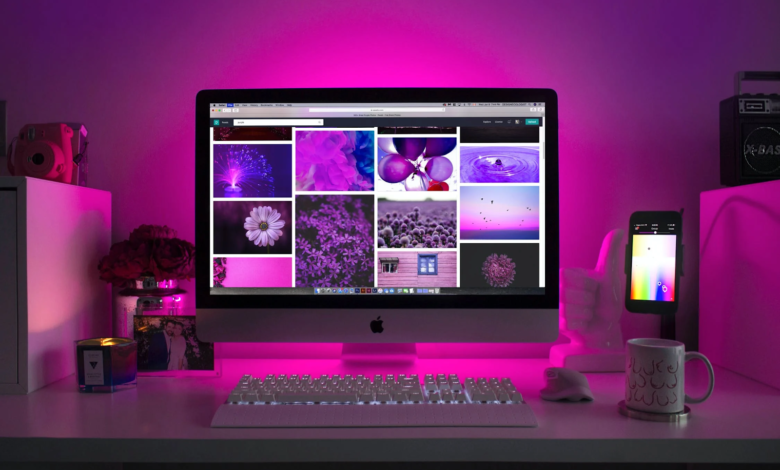 Skip in five, four, three, two, and one! This scenario is an all too common sight when you watch videos on YouTube or even Facebook. Most viewers encounter online advertising videos that just make them want to press that "skip" button. If you want to keep viewers watching beyond the first five seconds, you need to optimize a video ad maker. Create stunning ads that capture the audience's elusive attention from start to finish. Through this method, you won't waste your time and effort making video ads. You can also rest easy knowing you've got video commercials that convert. This means generating more leads and sales for your business.
Skippable ads make it more challenging for you to create compelling stories. It means you've got only 5 seconds to hook your target audience. Skipping equates to the good old habit of hitting the fast-forward button in your VHS. With the help of a video ad maker, you can create engaging stories that not only grab attention but HOLD it. The key now is sustaining the audience's interest until the end of the video ad. How can you do that? Well, this article will tell you how to cheat at making an amazing video ad. Best of all, you can get away with it with exemplary results. Let's get started on the process so you can look forward to better metrics for all your video ads.
Why Use a Video Ad Maker?
Thanks to a video ad maker, even small businesses can now produce stunning video ads. In the good old days, only big corporations and conglomerates hold the budget for commercials. After all, it is very expensive to hire an advertising agency. They have professionals and equipment to help produce stunning ads fit for TV. But thanks to technology, anyone can make a video ad to promote their business. Here are the top benefits of using this digital solution in making your ads:
1. Save money and resources
You don't need to hire professionals when you use your online video maker. Furthermore, you don't need to pay for expensive software licenses or buy high-tech computers. With today's online software, you have all the pro editing tools you need by downloading the app or using it on the cloud. Most have a free version, or you can upgrade and enjoy more features with tiered plans. Hence, you can enjoy editing with your existing PC or mobile device.
2.  Easy user interface
Today's video ad makerassures you can create stunning ads in a matter of minutes. Firstly, you don't need a thorough knowledge of film theory to curate videos. Secondly, most digital tools come with an easy user interface, seamless dashboard, and organized toolbar. Thirdly, you can just drag and drop your chosen effects and be done in a flash. Most of all, you save time and energy trimming your work with pre-designed templates. Make your final project look perfect without any stress.
3.  Allows on-the-go convenience
Any businessman understands that it is always important to connect with clients. Thus, your ads should not always be hard-selling. In fact, the best-looking ads appear as if they're not selling anything at all. Hence, you must always upload organic videos about your company, as this builds trust. Remember, people will only buy your goods and services if they trust your brand. With a video ad maker, you can edit in real-time using your laptop, mobile phone, or tablet.
4.  Offers tons of features 
With a digital tool at your disposal, you can make stunning content from scratch. If you don't feel like doing that, you can also rely on a pre-designed template. Best of all, you can still curate the details by using various embellishing features. You can add the following details, apart from using your own photos and footage:
Enjoy a variety of free video clips and stock photos.
Utilize different sound effects like musical scoring, sound bytes, voice-over narratives, and noise-cancellation.
Incorporate various typography to get your message across.
Choose from different clip arts, graphics, transitions, and animations.
In summary, you can create cinematic-like ads that you can feel proud of sharing online. With a video ad maker, you can feel confident in producing professional, polished, and pristine work every single time. Best of all, you can include a watermark so no one will steal the content you worked hard to create.
How to Create Your Video Ads?
Need an effective cheat sheet to help you create stunning ads? You've come to the right place in cyberspace. This mini how-to below will help you create amazing video ads that assure the audience's eyes remain glued to their screens. When you follow these steps, you can create different ads that impress the viewers.
Step 1: Start with a Concrete Plan
Being with a rock-solid storyboard and script to ensure your video ad hits the target. All projects must start with a plan in place. Failing to plan is planning to fail. When you have the right structure, you avoid mistakes and save your precious resources.
Step 2: Work with the Best Tool
Pick the best video ad makerthat aligns with your project. It is easy to feel confused with so many digital solutions online. However, it is truly okay if you have several tools at your disposal. All you have to do is set up an account for free with your email. Then, just top-up to use extra features. From this point, you have access to features you need to compose quality ads. You can create the following ads:
Explainer videos
Snippet reels
Live stories
Tutorials and demos
Product slide shows
Step 3: Choose a Cool Pre-Designed Template
The best chest ever is using a pre-designed template. Why make your life complicated and start from scratch? You can choose from various themed templates and be done in a matter of minutes. A template provides inspiration and assures you can make a stunning ad with just a few clicks. Take a look at template themes:
Autumn
Sweet
Monochrome
Contemporary
Sophisticated
Vibrant
Minimalist
Step 4: Add Touches of Personality
Even if you utilize a template, you can still readily personalize your work and stamp it with your unique brand identity. Incorporate your own footage and photos or add more from the extensive library. Moreover, you can change the template colors and effects. Cut and trim anywhere you like using your video maker. You can also add the following:
Filters
Fonts
Transitions
Sounds effects
Step 5: Prep the Work for Sharing or Download
Finally, when you've added all the features you want, preview your work. Examine it with an eagle eye to spot spelling errors, blurry clips, jumpy transitions, etc. Do the necessary modifications before rendering the final ad. Once you are done, you can the following:
Download your video ad
Directly share it in your various social media profiles
Save on the cloud for tweaking later
Why Wait When You've Got a Great Tool to Work With?
To sum things up, a video ad maker empowers you to make stunning commercials that people want to see. With this tool, you make the complex task of creating video advertisements and turn it into something easy. Moreover, this modern innovation assures your ads do their job. You can spread brand awareness, assure visibility, foster recognition, and increase your company's bottom line. Cheating with the right digital solution assures professional-looking and polished ads that you feel proud to call your own.