Lifestyle
The Soaring Lion of Asia: Is Singapore a Good Vacation Spot for Families?
The Republic of Singapore is an island city-state that is located at the tip of the Malay Peninsula. They have the largest port in Southeast Asia. That's why their top industry is maritime. They are known for having many tourist spots that tourists surely love worldwide, such as, The Merlion, Universal Studios Singapore, Marina Bay Sands and a wide variety of hotel chains that will surely leave tourists in awe.
What's so special in Singapore?
The whole of Southeast Asia is oozing with culturtre. Singapore is a place where the modern meets the old. It is ideal for families and large groups to stay in villas to ensure your family's comfortability and for a hassle-free itinerary that the villa staff can arrange. Bali Villa Escapes Singapore is a good choice. The interior and service of this place will give you a glimpse of what Singapore can offer you. Rich choices in food, environmental tourist spots and amusement parks.
Singapore is considered one of the safest and cleanest countries to visit. Pickpockets and robbers aren't a problem for tourists in this country. Wherever you go, citizens, staffs and bystanders treat you with a smile. There are many things that Singapore can offer for families that have different personalities and varying choices. Let Singapura entice you!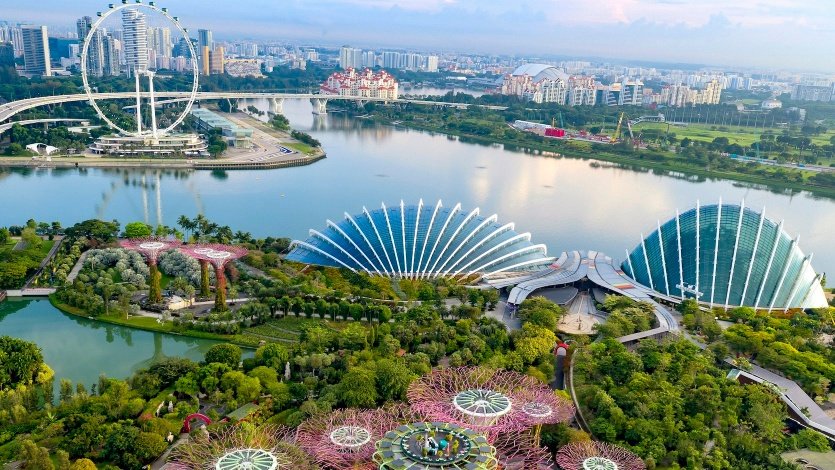 Cheap and a wide variety of foods: Local Singaporean foods are reasonably priced even for tourists. The variety of foods came from different cultures in Singapore. There are Chinese, Indian and Malay foods that you can choose from. A few of the most known dishes are Chili Crab, Pork Satay and Roti Prata. If you are not a fan of spicy foods, you can try the Hainanese Chicken. Aside from these delicacies, Singapore is also known for its durian. This is a fruit with a strong smell but has a good taste.
Diversity of cultures: Even though Singapore's population consists of Indians, Chinese and Malay, there is no dominant culture among them. Manifestations of cultural diversity can be seen in the food, attitude and discipline. That despite differences in race, they all blend and get along well. 
There are fancy places: If you've watched the famous Asian movie called Crazy Rich Asians, you will know how many fancy places you can visit in Singapore. Fancy shopping malls, restaurants and cazinou lie, the Marina Bay Sands cazinou. This has an intricate design. The ship-like shape on top is where the cazinou is located.
They have the best airport in the world: Where can you find an airport that has a shopping mall, movie theatre and a butterfly garden inside? You can only see it at Changi Airport. For eight consecutive years, Changi Airport is named the world's best airport. You can productively kill time while waiting for your boarding time!
Transportation is very easy and fairly priced: Taxis are not that expensive, and trains are very accessible and convenient to travel around the city. Since tourists in the city are very often, instructions and directions are also written in English. There are also cab booking apps such as grab and uber. Hotels such as Bali Villa Escapes Singapore can arrange transportation for your sight-seeing.
Conclusion
After the pandemic, Singapore is a good place for families and a group of people to enjoy, relax and immerse themselves in a country with a rich culture. Majulah Singapura!