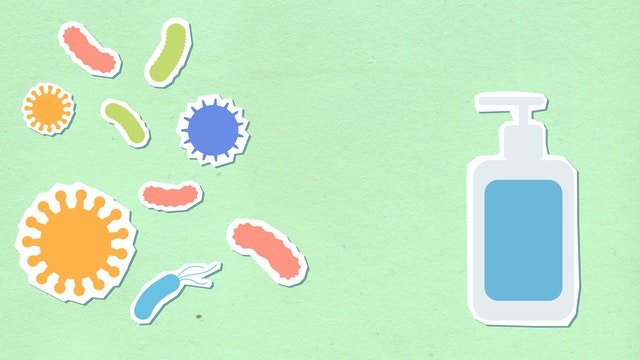 It's been so long since we are cooped up in our houses due to lockdown and COVID-19, and many of us want to travel for work or vacation or any essential reason. But, we are constantly worried about catching germs that may infect us with diseases, especially in 2021, when COVID 19 has made everyone more hygiene and germ-conscious. Whether you are traveling by road or air, there are some precautions you can take to avoid germs while traveling in 2021. Read ahead to know how to avoid germs while traveling in 2021.
Pre-travel considerations
Before you go on with your travel, you need to take care of a few essential things. If you are someone or with someone who is at high risk of contracting an infection, consider not traveling unless it's really important. If you feel you are fit to travel, check the situation of the place you are visiting. In the backdrop of COVID-19, many places have restrictions and precautions in place to contain the spread.
How to avoid germs while traveling by road
Traveling in a car might feel safer than in an airplane or bus, but you need to take precautions even if you are traveling in your vehicle. Start with thoroughly disinfecting the car, especially surfaces such as the steering wheel, seat belts, door handles, etc. Be sure to keep a sanitization kit in the vehicle.
Do not bring too many people with you for travel. As a thumb of rule, keep the number of passengers traveling less. Ensure everyone is using sanitizer and wearing masks since you cannot maintain a 6 ft. distance.
Assign one or two people with a low risk of getting an infection as runners to get stuff like snacks. Make sure that person thoroughly sanitizes and keeps contact with outside surfaces at a minimum.
Avoid carpooling at this moment which might put you at risk as you will be traveling with a stranger. If there is a need to use a carpooling service, check with the carpooling company to check all the precautions.
How to avoid germs while traveling by air
Cheap flights might be attractive but, check with the airlines if they are taking all the safety measures and taking appropriate precautions. Check with the airplane companies whether they are sanitizing the seats thoroughly after every flight trip.
The most significant risk while traveling is contacting frequently-touched surfaces such as check-in counters, baggage counters, and security lines. It is best to avoid or minimize touching such a surface as much as possible. Keep a sanitizer with you, and frequently wash your hands to avoid coming in contact with germs.
If you are traveling with kids or children, you need to be extra careful not to touch surfaces too much or touch their faces with hands. Since they are children, they have a higher risk of contracting infections from germs. Although extra care is needed for children, the same applies to anyone. In your best interest, you should wear masks, maintain distance, absolutely minimize contact with outside surfaces, and constantly sanitize your hands.
<iframe src="https://www.google.com/maps/embed?pb=!1m14!1m8!1m3!1d45738034.101177014!2d-127.2696389!3d45.5980213!3m2!1i1024!2i768!4f13.1!3m3!1m2!1s0x0%3A0x893c0714113debfb!2sSeat%20Sitters!5e0!3m2!1sen!2sus!4v1616501593037!5m2!1sen!2sus" width="600″ height="450″ style="border:0;" allowfullscreen="" loading="lazy"></iframe>